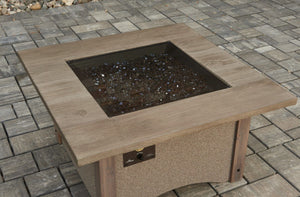 Checkout securely with
Payment methods
Outdoor GreatRoom Company Product Availability:
Lead time longer than usual due to supply chain. Please order to be the first in line.
Shipping & Delivery
If you're anywhere outside of the 48 contiguous states, please send us a message for a custom quote.
Outdoor GreatRoom Grey Glass Burner Cover 2424-GREY-GLASS-COVER
Turn your fire pit into a functional table with one of our Glass Burner covers. Also available in Bronze.
2424 Grey Glass Cover to be used with any fire table with a CF-2424.
---
Why buy from us?