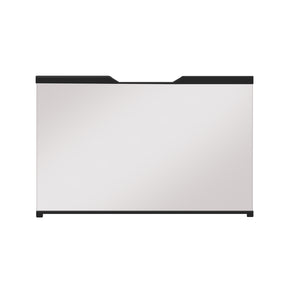 Checkout securely with
Payment methods
Dimplex Product Availability:
Lead time longer than usual due to supply chain. Please order to be the first in line.
Shipping & Delivery
If you're anywhere outside of the 48 contiguous states, please send us a message for a custom quote.
Dimplex 36" Revillusion Solid Glass Front RBFGLASS36
Dimplex 36" Revillusion solid glass front. Accessory for the RBF36.
Complete the look of your Revillusion® firebox with the new Front Glass Accessory. This single pane of safety glass provides full coverage and further enhances the realism of the fireplace by replicating the look of a sealed combustion fireplace. The new Glass Panel adds a finishing touch that complements any style and décor, and is available for all sizes of Revillusion® fireboxes.
Product Details
Compatibility: RBF36
Package Contents: Single Glass Pane
Key Features and Benefits
Pennies a day
Economical to operate: less than 1 cent per hour (flame only) or 7 cents per hour (cycling at 50%)
Product Documents
Dimplex is the world leader of electric heat and electric fireplace technology. Their commitment is to four key pillars: Innovation, Design, Quality, and Support. New product development has long been a hallmark of Dimplex North America Limited. Recent innovations include: the patented electric flame technology - the company made history in the fireplace industry when it developed and produced the first electric fireplace with a truly realistic "wood burning" flame effect in 1995. The company has since been granted 30 patents covering various areas of electric flame technology and others are pending.
---
Why buy from us?