Checkout securely with
Payment methods
Ak47 Design Product Availability:
Buy your custom made, built to order Italian fireplace. Expect 4 week lead time plus ship time. Product ships from Italy.
Shipping & Delivery
If you're anywhere outside of the 48 contiguous states, please send us a message for a custom quote.
AK47 Design Opera Wood Wood-Burning Fire Pit
The fire pit is made up of a steel framework with the visible components finished in oxidized steel, which is given a special treatment to prevent corrosion. The round sitting surface is in antique and recovered chestnut wood, it is treated with a combination of dry heat and steam without any chemical additives.
The colors of the wood's natural patterns are enhanced without the use of paints, and no harmful substances are used in the process, leaving it a completely sound material in which the purity of the wood species can still be seen. The lower part of the fire pit is generously-sized log storage which best defines the object.
Opera is supplied with a steel cover plate to cover the combustion chamber when not in use, in order to prevent the escape of ashes in the wind & rain. When in use, the upper part of the fire pit does not overheat. With the dedicated stainless steel grill kit (sold separately), the fire pit can also be used as a barbecue.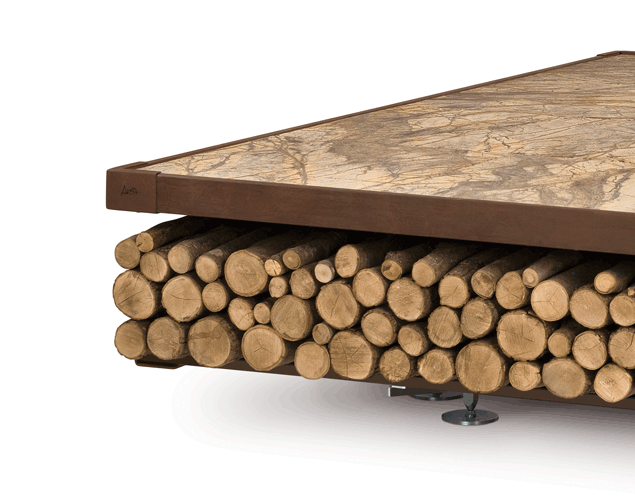 The natural elements of fire and wood in an essential contemporary harmony, enhanced by technical research and craftsmanship.
---
Opera Wood Wood-Burning Fire Pit Features
Ø2000 mm H460 mm
Ø425x425 mm Glass fire screen, Toughened glass
Cordura nylon cover, Black Color
Stainless steel barbecue grill, Glass fire screen, Cordura nylon cover.
Product supplied in an assembly kit, complete with assembly instructions.
Supplied with closing top, useful for isolating combustion residue. With the dedicated stainless steel grill kit (sold separately) the fire pit can also be used as a barbecue.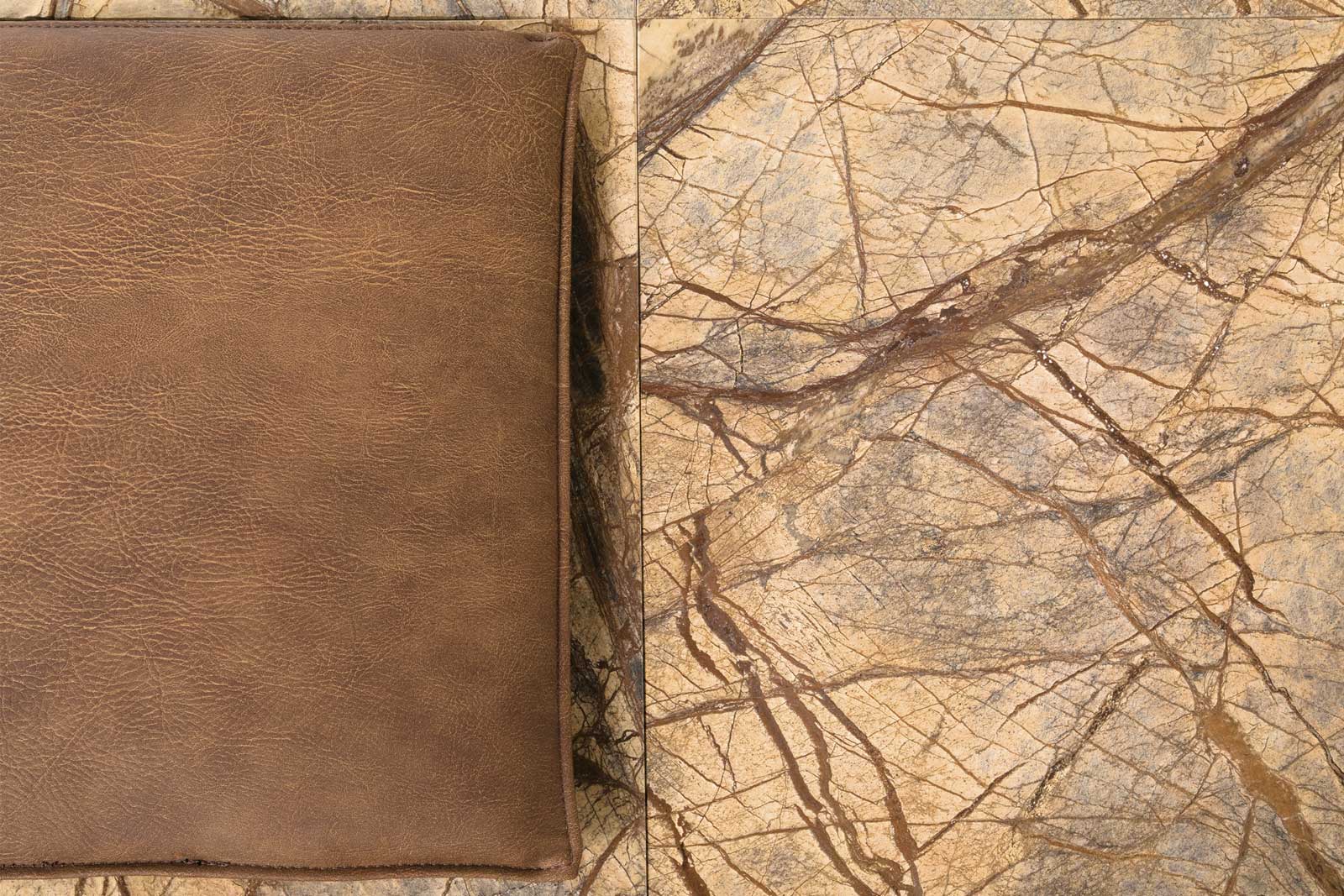 ---
Opera Wood Wood-Burning Fire Pit Specifications
| | |
| --- | --- |
| Manufacturer | AK47 Design |
| Model Number | |
| Dimensions | Ø2000 mm H460 mm |
| Finish | Wood |
| Weight | |
| Warranty | |
---
Opera Wood Wood-Burning Fire Pit Dimensions ---
About Ak47 Design
Ak47 Design is the benchmark company for those who are looking for the best outdoor fire pits, garden furnishing, and decorations representing the perfect synthesis between utility and made in Italy design. A design firm now admired by the lovers of style all over the world, by those appreciative of the complete bond between simplicity and value, represented by the aggregation of minds and bodies gathered around a crackling fire, comforting and warm. Fire pits which adapt to every outdoor space, getting in tune with the host environment and materializing the idea of the hearth as a source of daily serenity and ancient shelter. Ak47 artisanship ensures top-quality manufacturing. Creativity and ideas turn into drafts and plans which anticipate shapes and details of design, just before materializing into truly unique elements.
This item is imported from Italy. The Outdoor Fireplace Store will take care of shipping, customs, and delivery to your door. Delivery times may vary depending on the shipping and customs process.
---